Summer 2016
Here at The Open Bench Project, we have several camps scheduled this June, July and August for kids ages 8 – 15. Our camps will provide an environment where kids learn to work together, make choices, take responsibility, develop creative skills, build independence and self-reliance, and gain confidence. All are necessary steps on a child's path to a healthy, productive life. Sign up now and we'll see you there!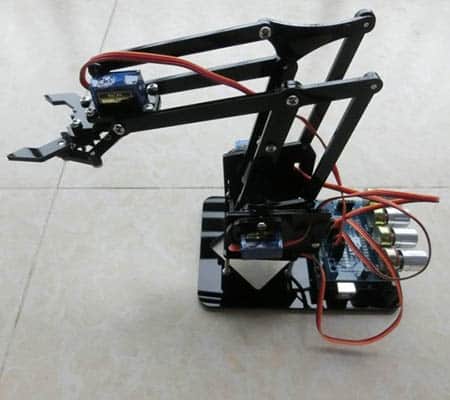 Maker Day Camp: Robotics Camp
August 22-26, 9am-4pm
Come learn all about robotics in this Maker Day camp focused around creating a robotic arm. Students will be walked through assembly of their very own arm, learning all about servos, arduinos, and creating basic software to control your creation.
Drop off time will be at 8:45am. Pick up will be at 4:00pm each day.
The cost of class will include all of the parts needed to complete the project.